Healthcare Business Today Article by Mary Chen
How Transformative Primary Care Addresses the Social Determinants of Health
An Interview with Luke Kervin on Authority Magazine
Mary Chen of ChenMed: 5 Things We Must Do To Improve the US Healthcare System
Mom.com article by Mary Chen
I Was a 'Learn-to-Do-It-Yourself' Mom and Have No Regrets
The Mindful Word blog by Mary Chen
FAITH AND PRAYER: How they can help guide us through life's darkest moments.
Mary Chen Announces Book Release
Mary Chen announces her book release date, March 8th, 2022.
Mary Chen Opens Presale for Her Book
Mary Chen's book, Chronicles of Nai Nai, is now available for pre-order at major book outlets.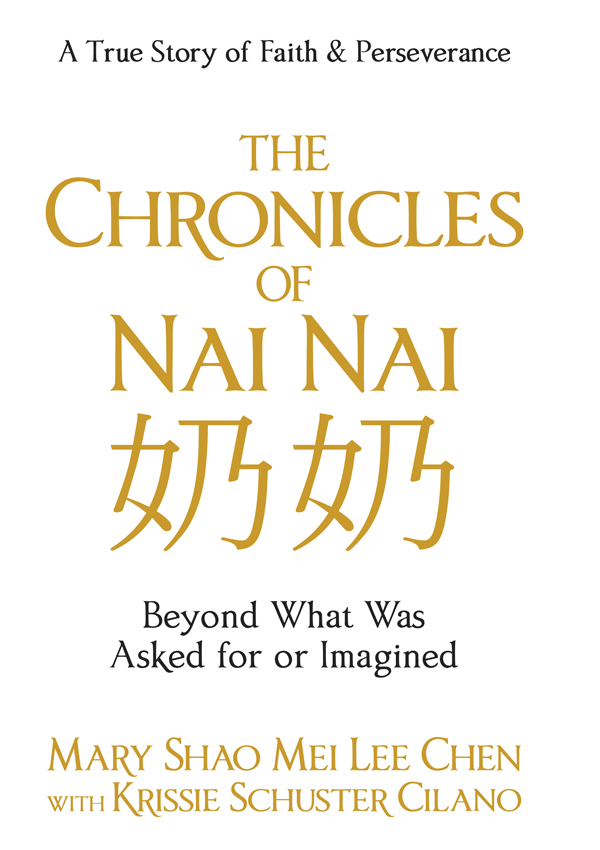 By MARY CHEN
The Chronicles of Nai Nai
A story of faith, perseverance, hard work, and ultimately, success, Mary and her husband Dr. Jen-Ling "James" trusted in God to look after their family and show them their path. Meeting just before coming to America, Mary and James left Taiwan to pursue their education. Eventually they married, started a family, and James attended medical school. Their road, however, was challenging and modest success gave way to poverty and homelessness. Although their successful medical practice was threatened by a deadly medical diagnosis, through God's guidance, they created a mission-driven healthcare organization that brings better health to forgotten, underserved seniors across America. 
*All proceeds from the sale of The Chronicles of Nai Nai go to ChenMed Cares – ChenMed's foundation to help employees in crisis.