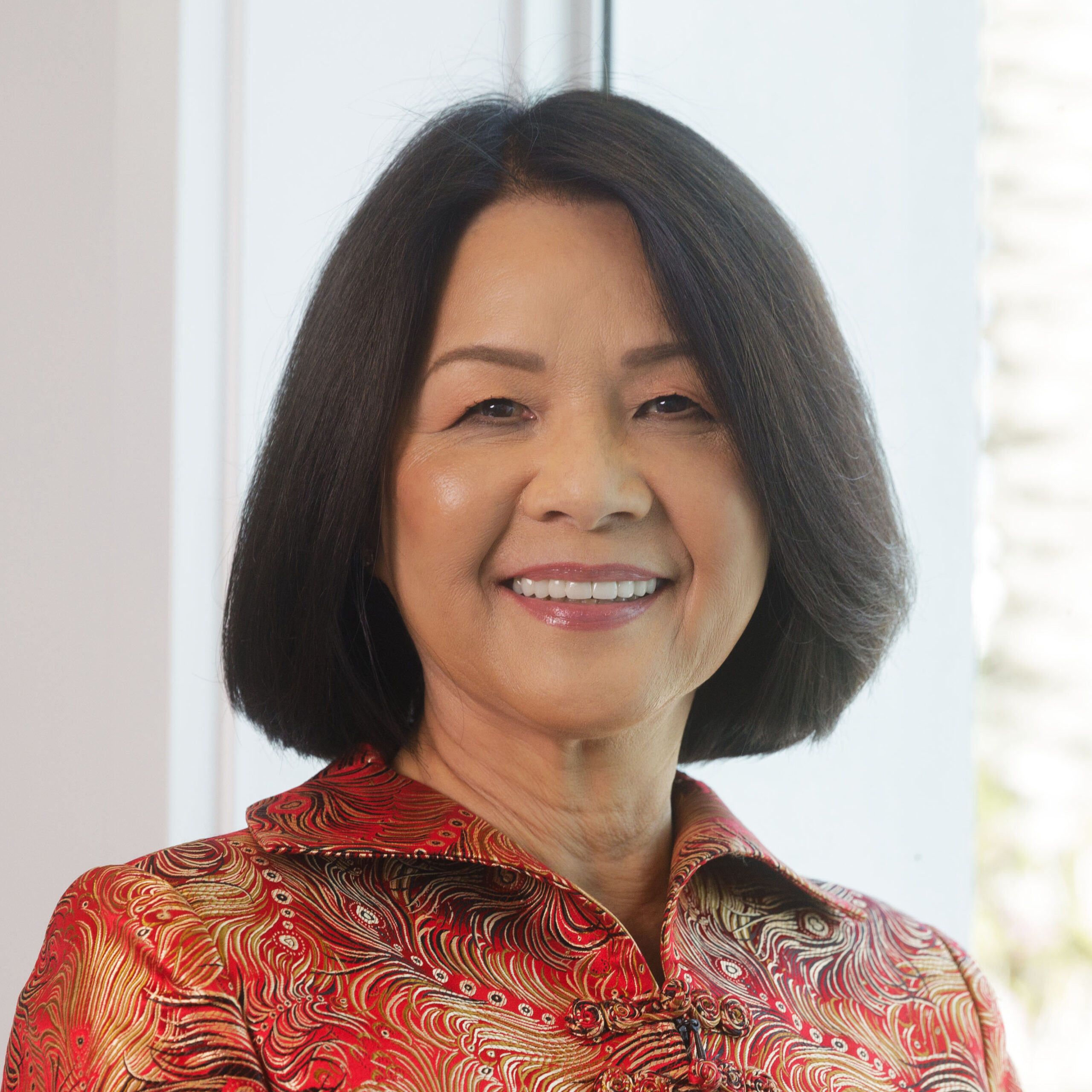 Mary Shao Mei Lee Chen was born in post-World War II Taiwan. The fourth of six girls born to an accountant and office worker, Mary discovered her Christian faith at an early age. One of her earliest memories was memorizing Psalm 121:1-2 NIV. I lift up my eyes to the mountains – where does my help come from? My help comes from the LORD, the Maker of heaven and earth."
After Mary and her husband, Dr. Jen-Ling "James" Chen, immigrated to the United States, modest business success was followed by poverty and homelessness. Her belief in God sustained her and gave them a family purpose beyond what they ever asked for or imagined.
Mary and Dr. James created ChenMed — a mission-driven healthcare organization caring for underserved communities in 15 states. Their more than 4,000 employees bring health equity to senior citizens who live on fixed incomes and suffer from multiple, chronic medical conditions and complex food, housing, and transportation issues. ChenMed meets its patients where the need exists.
Her experiences, from growing up in Taiwan to her current role as ChenMed's Chief Market Development Officer, drove her to share her story with believers and non-believers alike. Her goal is to inspire others to embrace a God that loves us and protects us.
This exciting story reads like another chapter in the book of Acts! From China, to Taiwan, to America — divine guidance and provision are the norm. The result has been a top medical organization that Fortune Magazine says is "changing the world." When you read this book, the Chen's story will inspire you to step into the realm of "all things are possible."
– Jason Peebles, President of WorldOutreach.org
Healthcare Business Today Article by Mary Chen
How Transformative Primary Care Addresses the Social Determinants of Health
An Interview with Luke Kervin on Authority Magazine
Mary Chen of ChenMed: 5 Things We Must Do To Improve the US Healthcare System
Mom.com article by Mary Chen
I Was a 'Learn-to-Do-It-Yourself' Mom and Have No Regrets
The Mindful Word blog by Mary Chen
FAITH AND PRAYER: How they can help guide us through life's darkest moments.
*All proceeds from the sale of The Chronicles of Nai Nai go to ChenMed Cares – ChenMed's foundation to help employees in crisis.